Logan Hill Farm
www.LoganHillFarm.com
4172 York Street
Farmdale, OH 44417
******
Our breeding philosophy is to breed for calmness and intelligence. It is crucial that our puppies are matched to an environment where they are comfortable and can be an asset to the family and new home. We get to know our pups very well and see how they are with children and people with special needs.

Our puppies are handled by children and adults from the day they are born. They are highly socialized and exposed to all sorts of challenges, noises, dogs and activity. The more bossy, Alfa type and the most shy do not get to go to families with small children. Alfa is OK with teenagers and a person who loves to train dogs. The shy one is great for an older couple who have a steady, calm environment. In every litter you usually have one of each and the rest are the happy middle guys. The younger the children ie: 1-4 yr olds get the puppies that are really laid back. The ones that you can pick up and they go limp without a struggle. These are the ones that we have pictures of with hair clips and outfits, that have been applied by their new playmates. A puppy with more energy is great for the busy household with children and action.

It is our mission to breed the perfect family pet. The goldendoodle is as perfect as it gets.

These are Standard English Goldendoodles.

Miss Sadie and her litter of 9.
Contact www.redbarndoodles.com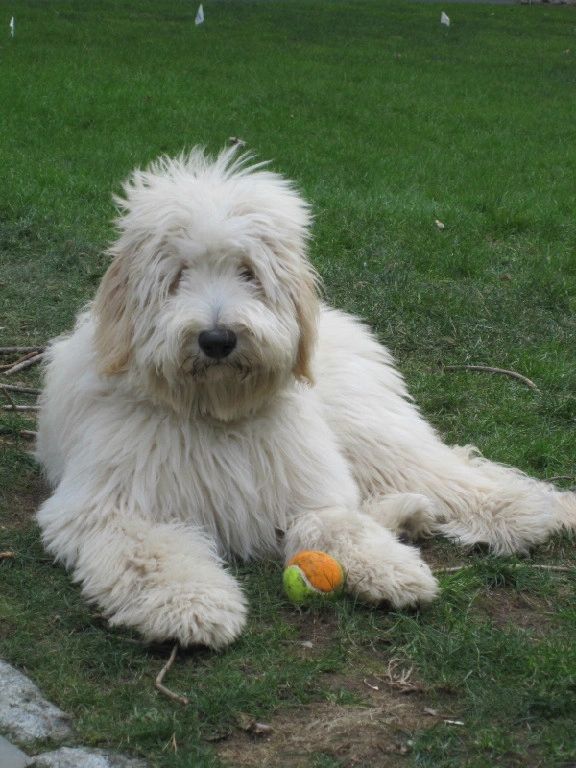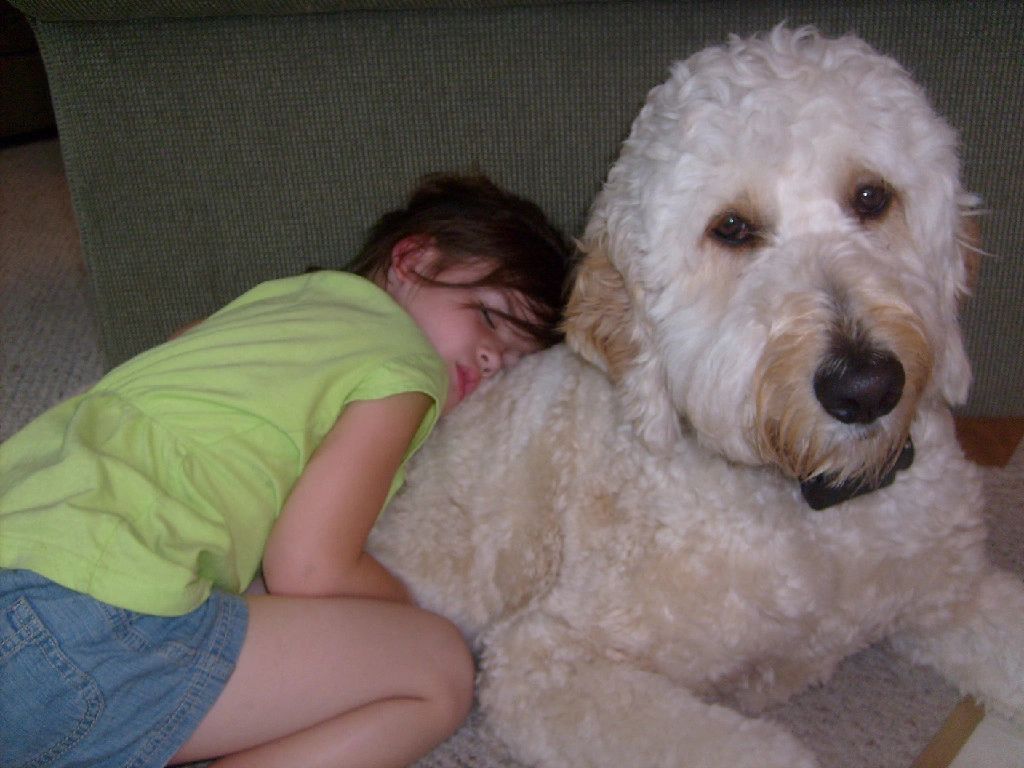 ********
As always, we will continue to pursue our mission of breeding the perfect family pet. Thank you for your interest in our Kennel.
The Logan Family.